ORGANIC FARM AND VILLAGE ACCOMMODATION
GOOD FOOD, WONDEFUL NATURAL SURROUNDINGS AND GENUINE LUNIGIANA STYLE HOSPITALITY
Total wellness and relaxation in the heart of a pristine landscape
We are in the heart of Lunigiana, in Apella, near Licciana Nardi, in the province of Massa Carrara, north Tuscany. We are 660m above sea level, surrounded by the ancient chestnut woods of the Tuscan-Emilian National Apennine Park, in an area where, at one time, the undisputed masters of the territory were the Malaspina. Here, a special environment and unspoilt nature are combined with hospitality and kindness, values that have a long tradition in Lunigiana.
We have everything you would normally expect from a great tourist accommodation structure. But there is more: a unique setting, which fully surrounds us, an untouched and intact landscape, where history merges with nature in an area which was recognised by UNESCO as a MAB (Man and the Biosphere) Reserve in May 2015.
This is where you will find us, Agriturismo Montagna Verde, and the farm of Mario Maffei and his family, overlooked by a watchtower built in 1000 BC. This was later expanded into a defensive fortress in the thirteenth century and in 1700 turned into a bell-tower and abbey. After years of being abandoned and neglected, thanks to the initial idea and commitment of Mario Maffei, in 1995 the monastery was restored to its former glory.
Today it stands majestically overlooking 600 hectares of nature reserve, where visitors can enjoy excursions on horseback, hiking, and maybe pick seasonal fruits like wild strawberries, blueberries, chestnuts and mushrooms, either alone or with the help of expert guides.
Almost certainly you will get to meet our cows and sheep who live free range in the area. It is a rural idyll, one which will enable guests to experience the spirit of the past and gain insight into the authenticity offered by Montagna Verde.
Afterwards, you can choose to relax by our pool,  before a delicious dinner prepared with local products, organic and healthy, grown by ourselves.
Montagna Verde has accommodation in both the main Tower and in the restored medieval village of Apella, less than 800 metres from the former monastery as Albergo Diffuso (Diffused Hotel). There is a choice of apartments or rooms, all with private bathrooms, renovated in accordance with principles of sustainable construction.
On request you can visit the workshop where we make honey, the buildings where we dry chestnuts, the Biopark and also our organic farm.
Guests are welcomed by members of the Maffei family, who always aim to sustain the balance between home produced products and the restaurant, ensuring a Zero Km menu of the highest quality.
We offer an ideal place for those who want a peaceful holiday in contact with the natural environment, history and good food. We enjoy an enviable position: a few kilometres away from the "Parco dei Cento Laghi" (Park of the Hundred Lakes), the fabulous coast of the Cinque Terre and the Gulf of Poets, and the white beaches of Versilia. We are also less than an hour's drive from Lucca, Pisa, Genova and Parma.

Our company is well known in the area , and not only that, even for a typical product of great attraction as the fragrant porcini Tuscan-Emilian Apennines , which is traditionally found in the garden chestnut trees that surround the farmhouse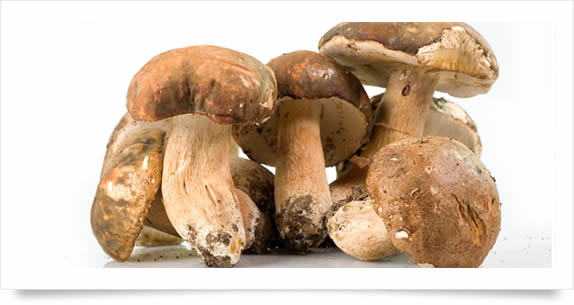 The Lunigiana boletus mushroom has a very intense aroma , in particular that of the chestnut tree , a delicate flavor and a tender texture and carnosa.Le species of particular interest are the Boletus edulis , the Boletus aestivali and Boletus aereus .
In the restaurant of the mushrooms are eaten fresh , the carpaccio with extra virgin oil company , pepper and Parmesan cheese petals or in oil and frying
"Bellissimo!"

Sono stato al Montagna Verde 2 giorni utilizzando uno smartbox. Posto meraviglioso immerso nella natura, consigliato per chi ama il relax! Ottimo il ristorante, stanze pulite, alcune dotate di cucina e comoda piscina. Dal borgo al ristorante/reception ci si arriva a piedi con 10 min di camminati tra i campi o tranquillamente in macchina.
"viaggio di piacere"

Ottima struttura personale cordialissimo colazione buona mangiare buono, solo poca variazione, ma non e nessuna critica , per chi , come me resta due giorni. lo consiglio, per chi vuole visitare le famose cinque terre, non sono vicine,ma quando ritorni dalla visita e il posto ideale per riprenderti.
"Straordinario!!!!"

Posto bellissimo immerso nel verde.cibo strepitoso con tantissime portate una più buona dell'altra!!!! I ravioli con farina di castagne e ripieno di porri buonissimi. Il cibo è davvero ottimo e di prima qualità il personale è gentilissimo e veloce..braviiii!!
"Un voto alto nell'insieme"

L'agriturismo ha una struttura interessante ampiamente descritta in altre recensioni, ma comunque davvero unica e caratteristica, completamente immersa nella natura. La camera e il bagno erano veramente ben puliti, cosa molto positiva. Il personale affabile e disponibile, insomma niente male. Buona base di partenza x escursioni in mountan bike …
"Fuori dal mondo.. che relax!!"

Ho soggiornato il penultimo week-end di aprile, viaggio di coppia. Ho utilizzato un cofanetto smart-box che prevedeva due notti con una cena. Posto veramente fantastico, location immersa nel verde. Ci è stata assegnata una camera nel borhetto medievale (a circa 500mt. dal ristorante).. la camera non è grandissima ma è dotata di tutto il necessario..
"Ottima location"

Siamo stati in questo caratteristico agriturismo la terza settimana di aprile del 2015. La location è fantastica, immersa nel verde e nella tranquillità. Abbiamo avuto la fortuna di pernottare nella struttura principale, il vecchio monastero ristrutturato. Altre camere sono site in un'altra struttura nel borgo medievale …
"Bellissimo posto immerso nel verde!"

Posto splendido, cortesia e gentilezza del titolare, dello chef e di tutto il personale! Il menù è ricco e le portate sono abbondanti e soprattutto ottime! Lo chef è molto giovane, ma la sua preparazione è eccellente.
"Chapeau!!!"

Avrei scritto la mia recensione sintetizzato tutto con un MERAVIGLIOSO!! Passando al dettaglio ho passato un weekend lungo di coppia presso questa struttura!! L'agriturismo è immerso nel verde dove il silenzio regna sovrano! E' diviso in due strutture: una più in alto a circa 800 m di distanza ma facilissima da raggiungere!
"Angolo di pace"

Io e la mia famiglia siamo appena tornati da una vacanza di 3 giorni presso l'agriturismo.Dobbiamo dire un grazie a tutto lo staff x la gentilezza e in particolare a Barbara per averci dato la possibilità di conoscere questo luogo dove chi vuole rilassarsi sarà sicuramente ricompensato. Un bravo al cuoco per l'ottima cucina e le spendide torte.